Beauty comes from within. Harness your inner beauty with nature's gifts.
Harnessing the healing power of nature, Beauty Secrets of Japan shares the secrets of generations of Japanese women through its 100% natural bath and beauty products.
"I founded Beauty Secrets of Japan to keep the secrets of Japanese beauty alive by producing the most authentic experience of Japanese bath and beauty products."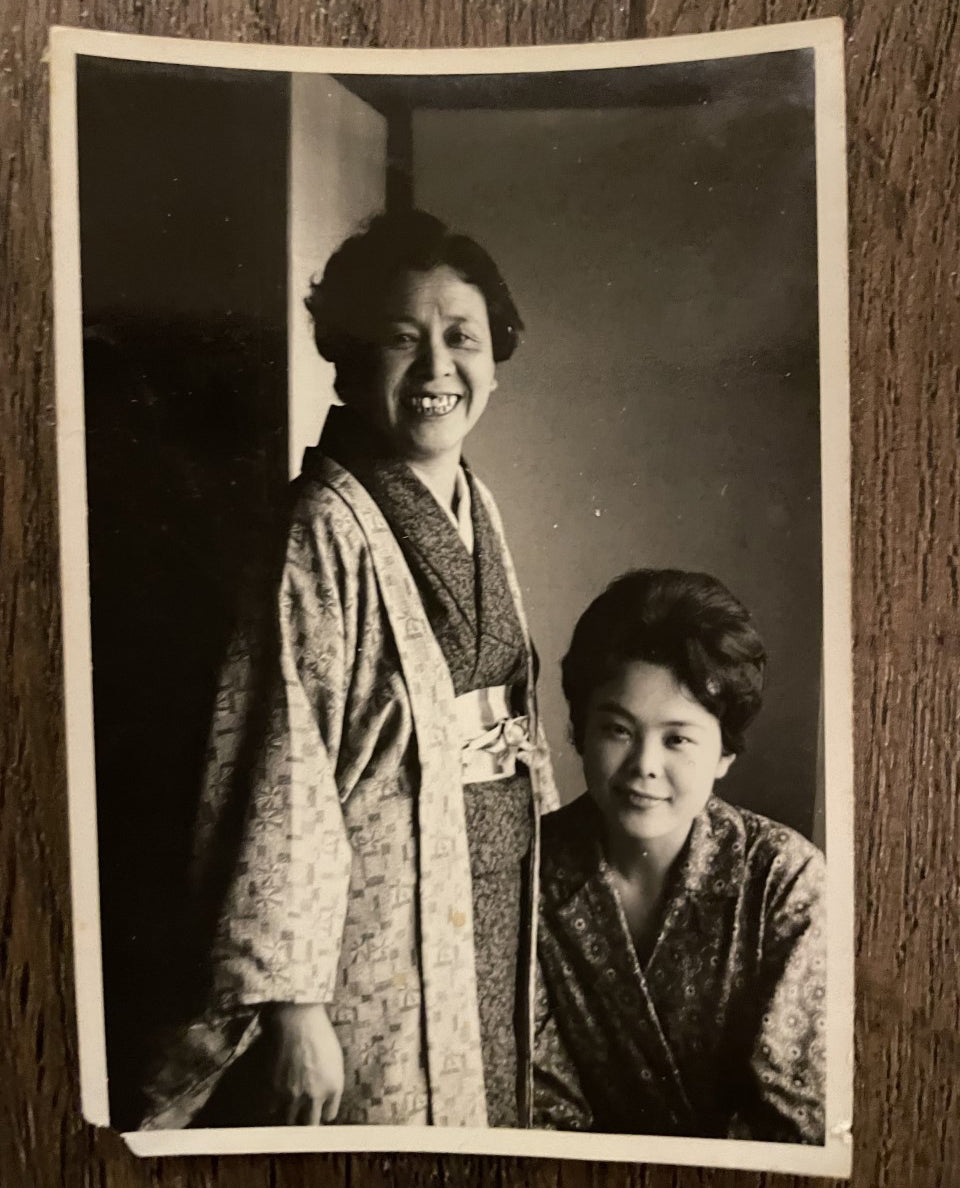 Our Founding Story
Mami Mizutani comes from a family where the tradition of soapmaking has been in its imprint for generations. Growing up in Osaka, she was immersed into the Japanese secrets of beauty by watching her mother and grandmother. They blended simple, natural ingredients into their hair and skin routines, and regularly shared their beauty treatments with friends and family.
Fifteen years ago, Mami found herself in Vancouver, Canada and a trip to a garage sale changed her fate. She bought a soapmaking kit and soon found herself following in her grandmother's footsteps. She started making soap with the time-honoured Japanese ingredients she grew up with. Before Mami knew it, a business was started. The rest is history.
Photo: Mami Mizutani's mother and grandmother.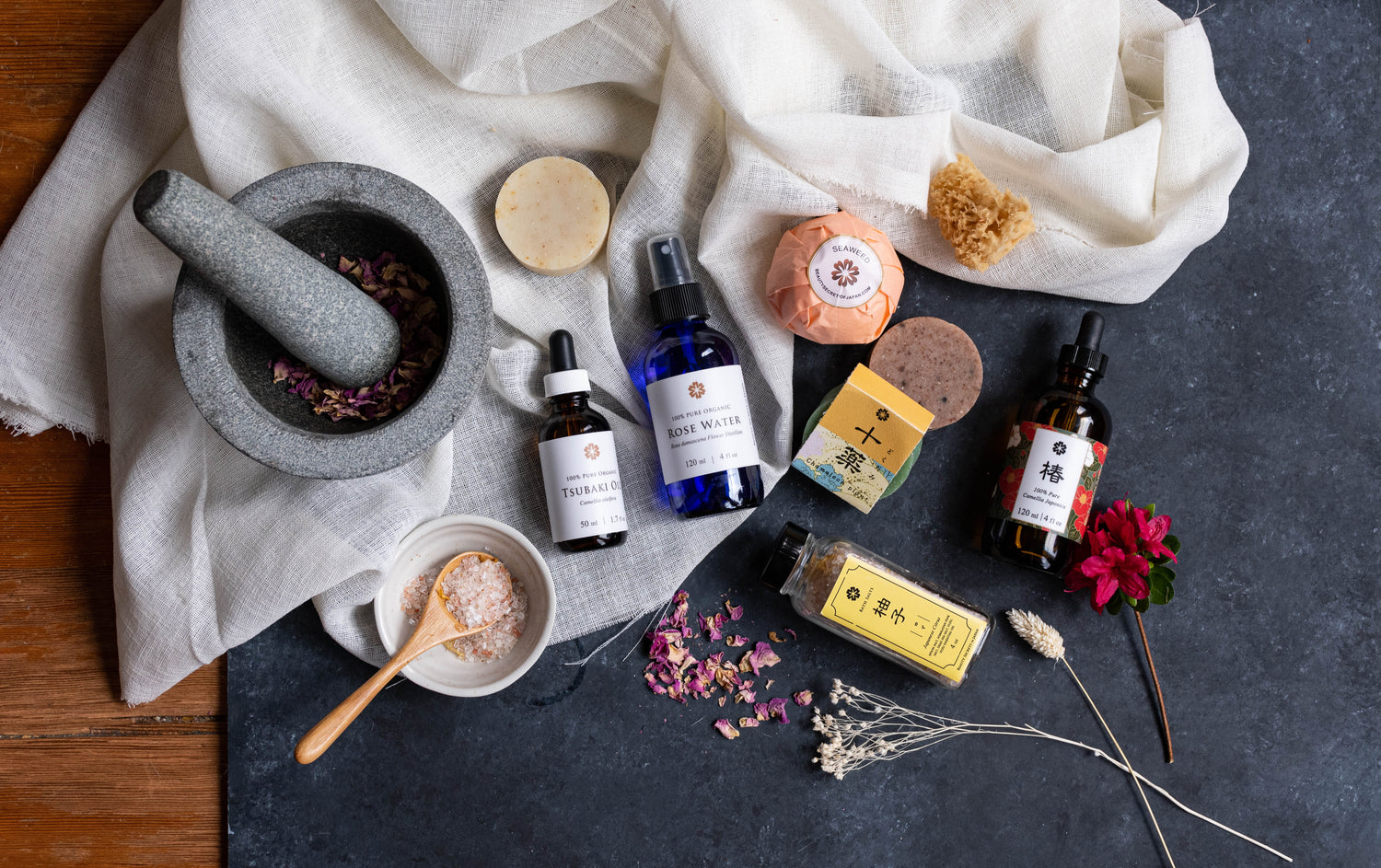 In Japan, soap doesn't just mean personal hygiene or a cleaning product, it's also a beauty secret. Soapmaking supports a long tradition and culture of beauty, luxury, and personal care.

Mami's grandmother taught her a simple way to maintain healthy hair and skin, and we strive to share these beauty secrets with you.
Our simple, all-natural skincare will always be:
- Plant-based
- Palm oil-free
- Cruelty-free

And free from over thousands of toxic ingredients that can penetrate the skin (artificial fragrances, perfumes, preservatives, parabens, phthalates, sodium lauryl sulfate, triclosan, alcohol, dyes, among others)
The Secret of Organic Beauty from Japan
Both our design and production blend the best of a time-honoured traditions.
Heritage

Rooted in the best of a long tradition of beauty, luxury, and personal care, we reveal the practical tried and tested beauty secrets from generations of Japanese women.

Ingredients

Our products are 100% natural and handcrafted with simple high-quality Japanese ingredients that beautify your skin from the inside out


Technique

The cold press soap-making method preserves the superb qualities of the plant-based oils and essential ingredients your skin needs and deserves.
Wendy Chen, Repeat Customer

"Mami is always very friendly, helpful and accommodating. Her products are both natural and of good quality. I've purchased from her, either from events or through website, for the past 5 years or so. I've always enjoyed the soaps she made - natural fragrant and good for keeping my skin moist/hydrated."

Dixie, Yuzu Soap Customer

"Wonderfully scented soaps. So nicely packaged. My granddaughter is fascinated with Japan and caring for her skin. I purchased two different soaps. Special gifts for her. Fast shipping and receiving from Canada."

Anonymous, Camellia Soap Customer

"I am obsessed with the scent! I used it as a shampoo today and it feels really nice to lather up and now my hair feels really silky. I haven't tried it on my whole face because I just tried a test wash on my sensitive face but so far it's looking good. Would buy again!"